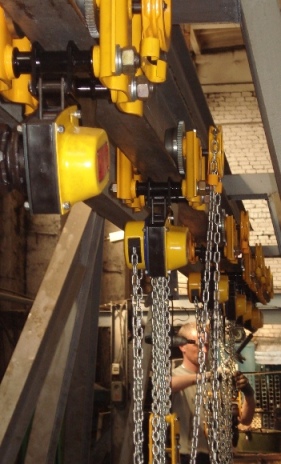 Company SVPK (SVPK - abbreviation from Russian "Sredne-Volzhskaya Promyshlennaya Kompaniya) - was founded in 1992, and thus more than 20 years it works in the market of load-lifting equipment in the Russian Federation and in the CIS countries, such as Ukraine, Belarus and Kazakhstan. Now we have a large number (more than three hundreds) of permanent business partners on the territory of Russian Federation and in the CIS countries.
Our company is located in the Ulyanovsk region not far from the regional center – city of Ulyanovsk. We are the company which produce load-lifting equipment: hand chain hoists of various capacity; lever hoists; manual trolleys (push or geared); cable pullers; manual wire rope winches; block-and-tackles, pulley blocks, small construction cranes, overhead travelling cranes (manual and electric) and a number of other positions.
Reference information: Ulyanovsk region is located in the European part of Russia, approksimateli 800 kilometers to the East of Moscow between the towns of Samara and Kazan. This part of the territory of Russia is called «Middle Volga».
Currently the Middle-Volga Industrial Company (SVPK) is a modern enterprise, which is a leading manufacturer of manual lifting machinery in Russia and CIS. High quality and technical level of our products is widely known and appreciated. Hoisting equipment produced by our company favorably differs from all available Russian and many foreign analogues high quality, simplicity of design, reliability in operation and is widely used in construction and various industries. Production of SVPK is exported to Kazakhstan, Ukraine and Belarus, with success is shown in regional and all-Russian exhibitions where it is constantly marked among the best.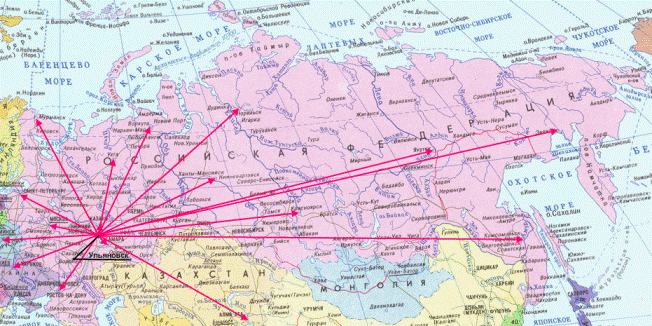 SVPK Products: Detailed information about SVPK products you can find on pages «Products (part 1)» and «Products (part 2)» of this site and also on page «Catalogues, price-lists» in downloading catalogs. Also on the site we represent products manufactured by our partners. These products SVPK also proposes to supply. Relevant information can be found on page "Goods", and you can also find it in downloading catalogs on page «Catalogs, price-lists» (unfortunately while only in Russian).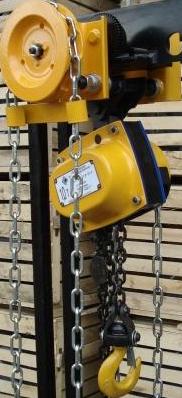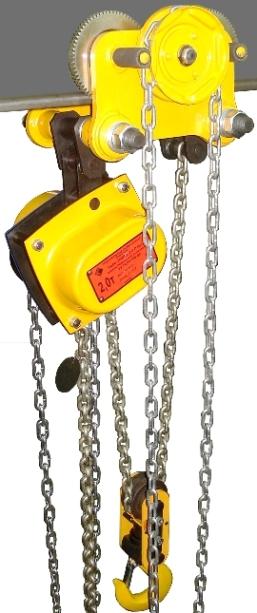 In the pictures above - Hand chain hoists made by Middle-Volga Industrial Company (SVPK)
If you need any further information please do not hesitate to contact us by phone or send an e-mail. We will be pleased to answer all your questions and discuss variants of cooperation.
SVPK & TD Ulianovskie Tali contact information:
Post address: Russian Federation, 433400, Ulyanovsk region, Cherdakly, Stancionnaya str., 2B, P.O. Box 70;
E-mail: svpktd@gmail.com ; General Director: ph/fax +7 (84231) 24012; Sales department: ph/fax +7 (84231) 2-41-25, 2-43-13, 2-42-41; e-mail: svpktd@gmail.com;